Workshops
An exciting range of workshops is on offer throughout the day! Most need to be booked in advance on Eventbrite.
Art & Design
Letterpress: handprint a card
Cheer up someone you care about with a hand-pressed card made on a letterpress. Rachel Stanners of Prickle Press will show you how to typeset a personal message to reproduce a beautiful hand-printed card, which you can write and send on the day to a friend or loved one.
Drop-ins at 11.30am-1.30pm and 3.30-5pm. No booking needed – just turn up.
Cost: £2 -£5 per card, depending on your message.
Illustration workshop
Illustrate your world – drawing and illustration for the artistically shy adult! Through fun exercises and interesting techniques, this workshop with Elena Blanco will inspire you and build up your confidence to start or reinforce your art practice.
Two-hour workshop, 12pm.
Cost: £15 (+ Eventbrite fees). Please book here
Cyanotype postcards
Zoë Burt will run a workshop in which you'll be shown how to produce postcards using the cyanotype process she will be demonstrating throughout the day. You'll get to take home two postcards of your own unique designs. Up to five places are available for each workshop.
Half-hour workshop, 11.30 am & 2.30pm.
Cost: £5 (+ Eventbrite fees). Please book here
Fashion and textiles
Resist dyeing on eggs  
Under the expert guidance of Flextiles' Kim Winter, you will be able to have a go at simple resist dyeing – on eggs! You will wrap an egg in leaves, flowers and onionskins, and then boil it to produce a lovely golden egg with the shape of the leaves and flowers on the shell.
Every 30 minutes. No booking needed – just turn up.
Cost: £1 per egg.
Make your own hair conditioner or perfume
Create handmade hair perfume or conditioner using natural oils with Brixton-based hairdresser Hairy Jayne. Jayne will take you through the steps involved in mixing the perfume, then personalising the product with your own choice of ingredients. You can then take it home with you!
11.30am – Hair conditioner, 60 minutes. 3.30pm – Hair perfume, 60 minutes. Cost: £10 (+ Eventbrite fees). Please book here
Crochet a beautiful bracelet
Learn how to make your own original crocheted chain bracelet with brightly coloured embroidery threads with jewellery maker Elena Hall. Places for up to five participants available.
Workshop 1.30pm.
Cost: £10 (+ Eventbrite fees). Please book here
Upcycle an old T-shirt into a scarf
Come and have a go at upcycling for yourself – Uganda style – with AFRORETRO. Turn an old T-shirt into a unique desirable circular scarf. Embellish it with your own design using African fabrics, beads, sequins and macrame knotting. You will leave with a beautiful scarf, some renegade sewing techniques, a handy info sheet to remind you of your new skills and a little bit of Uganda in your soul. We will provide everything you need, but in the spirit of upcycling please feel free to bring an old T-shirt you would like to give a second life to, the bigger the better!
1.5-hour workshops at 12pm and 4pm
Cost: £20 (+ Eventbrite fees). Please book here
Make a wool purse or phone cover
Create your own wool purse or phone cover using different textured wool cloth and printed cotton linings. You will be shown ways of decorating your product with handmade tassels, wet felted beads and appliqué. Susan of WOLLE+HIDE will be running two workshops for up to eight people at a time.

One-hour workshops at 12.30pm and 3.30pm.
Cost: £10 (+ Eventbrite fees). Please book here
Craft & Home
Ceramics: bowl or tile
Make a personalised commemorative bowl or a ceramic tile with Beth Mander of Handmade Palace, who will run drop-in workshops throughout the day. The tiles will be available to collect after the event once Beth has had them fired.
Throughout the day. No booking needed – just turn up.
Cost: £5 per piece made.
Restore a chair
Judith Bartlett will run a workshop for up to five people, in which participants will be given the chance to learn how to use upholstery to restore a discarded chair. All materials will be provided, and you can either buy your chair at the end or donate it to charity. Or bring your own chair to restore.
2.5-hour workshop at 1pm.
Cost: £27 (+ Eventbrite fees). Please book here
New! Makers' workshops with Crafty Fox
Sinead Koehler, founder of Crafty Fox Markets and Talks will be hosting two small group workshops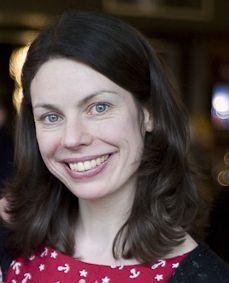 12pm – 1pm: A makers guide to twitter
 – pick up tips and tricks to help you use twitter more effectively to promote your business in this interactive, small group workshop. The workshop will cover basics including creating your profile, effective content, online etiquette, building your following, hashtags, use of lists and images.
2pm – 3pm: Marvelous market stalls
 – learn how to make the most of market day: prepare effectively, make your stall look fantastic then sell, sell, sell. This workshop is most suited to those who are just starting out with market trading.